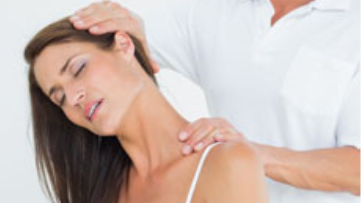 Maximize your health with myofascial release
Get the most out of your customized treatment approach with the inclusion of our specialized myofascial release therapy. This specialized treatment approach helps maximize circulation and minimize inflammation.
Stop by our office today and give it a try. The benefits are undeniable when backed by our 25 years of experience – you will be amazed by what it can accomplish with just a few short treatments.
Relax, rejuvenate, and refresh with our muscle therapy relief
Life is full of aches and pains, but you don't have to just live with them. Relief is only a phone call, a FREE consultation, and customized treatment away. Call today at 570-275-6325 to schedule your FREE muscle therapy consultation, or stop by when you have a break in your busy schedule. Walk-ins are welcomed for your convenience.
A specialized treatment program of acupressure and trigger point therapy will be created to fit your personal needs. This program will be specifically designed to help relax contracted muscles, improve circulation, allow for better flexibility of your muscles and overlying fibrous tissue, and help manage your every-day aches and pains.
Don't deal with the pain any longer. Find relief today with our fully customized muscle therapy treatments.Call for your FREE muscle therapy consultation today.

570-275-6325